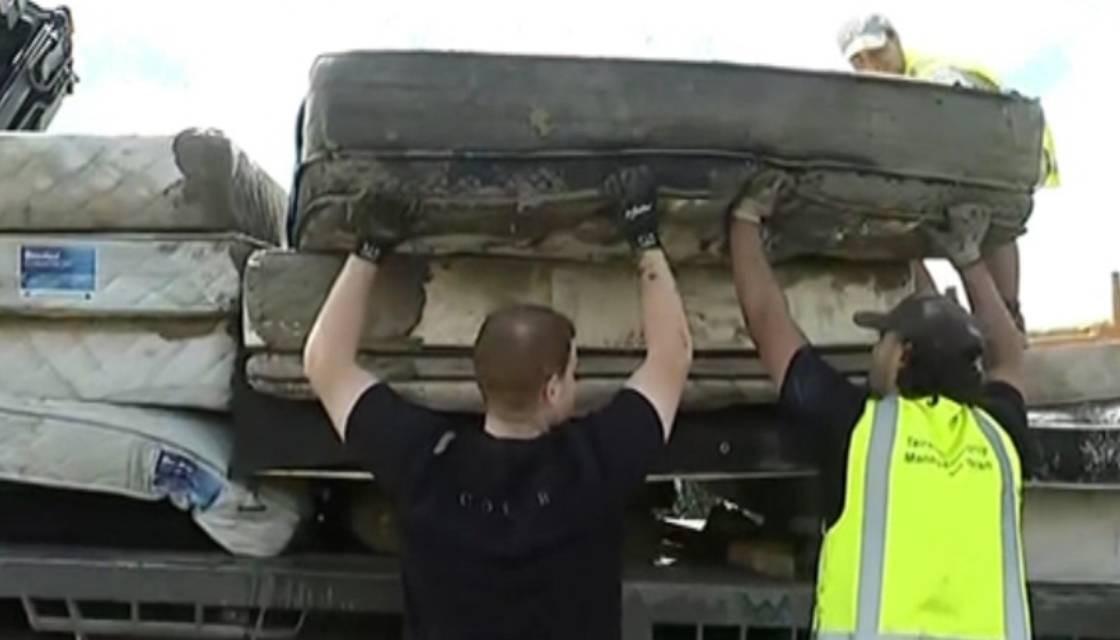 The people of Te Karaka were given just 20 seconds to escape the rising floodwaters. They fled to the hills as if a tsunami was coming – only this one came from the mountain range, not the sea.
The wave of water and silt claimed the life of local man John Coates.
The piles of muddy belongings on Te Karaka lawns were only hints at the horror this tiny township has seen.
People left their possessions behind in a panic – because in the middle of the night residents woke to fire truck sirens and a loudspeaker countdown.  
"It started at 20 [seconds] and by the time we got to our street, we were at five [seconds]. We were just five, four, three [seconds]. And that's how long we had," Te Karaka resident Laura Heemi told Newshub.
Te Karaka resident Patrick Roberts said they were going around the streets yelling out: "Evacuate! Evacuate!"
People piled into cars as they made their way to the top of two big hills and from up there hundreds of people parked up and just waited.
They watched as their homes were swallowed up by the muddy floodwaters. Some used their phones to take images so they could check on each other's properties.
"Hundreds, hundreds of us up there, with no communication," Roberts told Newshub.
And when they came back down what they found was confronting. 
Only those in four-wheel drives were allowed to head back into town, the rest had to stay on the hills for another night.
"We have a community whose population is majority Māori so we are quite heavy on the manaaki, heavy on the aroha. And that's kind-of been what has helped us a lot," Waikahu Civil Defence's Nicky Marie Kohere-Smiler told Newshub.
On Saturday, a full Te Karaka community working bee swung into action as locals helped each other clean up what they could. 
Muddy mattresses and possessions were moved onto trucks and rubbish was taken away. Many displaced residents are now being fed and taking shelter at the local school.
Classrooms have become their bedrooms and with no internet or phone connection, daily whiteboard briefings are proving crucial in getting information. 
"It's hard, your heart hurts, but you've still gotta have a smile for all these ones that really have lost their homes," one volunteer told Newshub.
Many Te Karaka residents have lost their homes but the strength to support each other – not a chance.