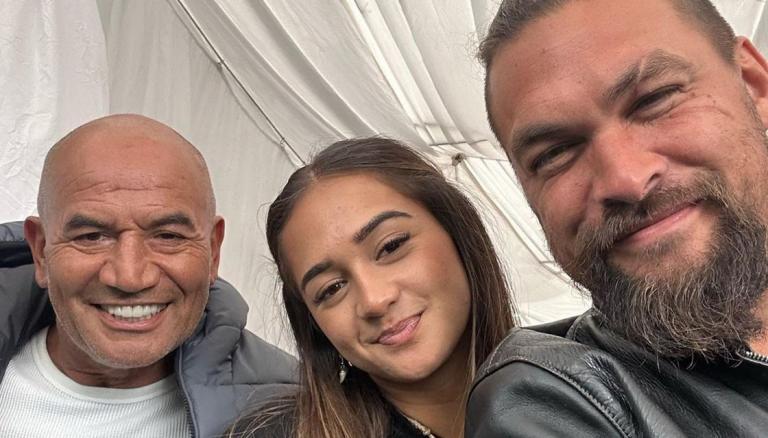 Jason Momoa has gushed about his "amazing day" at the Te Matatini Māori festival at Auckland's Eden Park on social media. 
Sharing a string of images, the Game of Thrones star wrote "what an amazing day in Auckland. Ola loa ka loina Maori! Eō #TeMatatini."
He also posted a picture of him posing with Aquaman co-star Temuera Morrison at the event.
Footage within the posts showed Momoa posing happily for photos with diginitaries, elders and children at Te Matatini, including a pic with the Māori King Tuheitia.
The festival shared a video of Momoa arriving at the event and entering the arena.
The actor is currently in New Zealand filming Apple TV+ series Chief of War.
However, he may have to head abroad to film reshoots for the planned December release of Aquaman and the Lost Kingdom, if reports from test screenings are true.
Over the weekend, it emerged the film had been shown to audiences and had been received so badly, some had walked out of cinemas showing the DC Comics movie to test audiences.
The Aquaman sequel is one of the last of the DC franchise to be released before James Gunn's new wave of DC movies launches.
The Direct website quoted a source who attended the test screenings as saying it was "boring, not as good as the first, and potentially one of the worst DCEU movies".
Aquaman and the Lost Kingdom is scheduled to release on December 26, but that could possibly change if extensive reshoots are required.