National's leader believes there's going to be a huge amount of pain for New Zealanders as another hike to the official cash rate (OCR) is forecast. 
Several economists predict the Reserve Bank (RBNZ) will lift the OCR by 25 basis points on Wednesday, taking it to 5 percent. 
National leader Christopher Luxon said many people will be broken after the decision.
He reiterated his party's preference the RBNZ had a sole mandate of bringing inflation down.
"Let's be clear, we're breaking a lot of New Zealanders tonight," he told AM. "There's going to be a huge amount of pain. You just think about it, a $400,000 mortgage – you're now paying an extra $300 a week."
He hit out at the Government for its management of inflation – currently sitting at 7.2 percent. 
The Government overspent, printed too much money and "shut down our immigration settings", Luxon said. 
While some of the inflation was being driven by global factors, Luxon said it could've been controlled better domestically.
Asked by AM host Ryan Bridge what he would do differently, Luxon pointed to the likes of tax relief and immigration settings.
"What we would do? Five things; control costs, not pass them on to businesses that lead to higher prices; make sure that you open up immigration settings so that we get these companies and businesses growing; control spending, don't waste it; give tax relief through the indexation that we've talked about and things like our childcare rebate; and get the RBNZ focused on a single mandate of reducing inflation back under 3 percent," Luxon said.
"You've got to get to the underlying causes because you and I and everybody in every office in this country is talking about… the rapidly rising prices that we're seeing.
"A $200 shop's now $250 – this matters."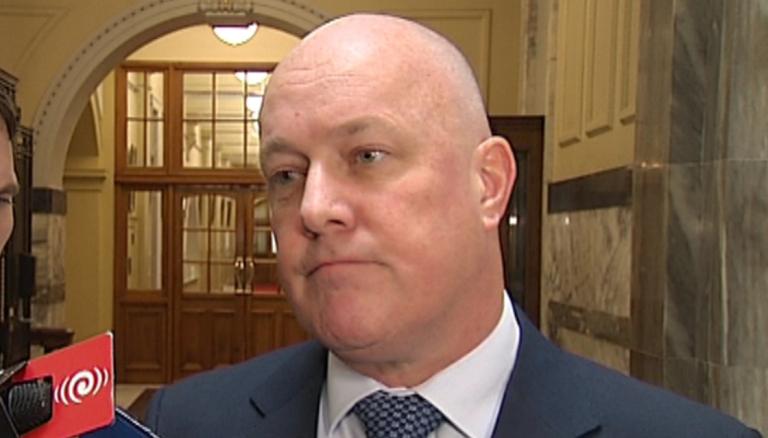 'Something will break' 
Kiwibank chief economist Jarrod Kerr told Stuff the RBNZ shouldn't "keep blindly lifting interest rates" otherwise "something will break" and the economy could contract more than necessary. 
Increasing the OCR to 5 percent was enough and the central authority should cease hikes after Wednesday, Kiwibank said. 
In its weekly economic commentary, Kiwibank said if the RBNZ went any higher than 5 percent, it would "be a move too far". 
Kiwibank said the RBNZ was otherwise in danger of overtightening monetary policy.
"The RBNZ risks delivering too much tightening, after doing too much easing during the heights of the COVID pandemic. What we think the RBNZ should do – stop tightening now."
But independent economist Cameron Bagrie said more OCR hikes were likely on the horizon due to inflation remaining "sticky".
The RBNZ has now added 450 basis points to the OCR since October 2021.
While economists believe the OCR has nearly peaked, "I wouldn't pencil this one to be the last" hike because "the headline inflation rate is very elevated, unemployment is very low, the labour market is still very tight and inflation expectations… is still quite uncomfortable", Bagrie said.