The Government is investing another $9 million into a programme focused on small retail crime prevention.
First announced in May, the programme aims to provide solutions to ram raids and other retail crime – including bollards and fog cannons.
"My heart goes out to those retailers on the front line, they do feel like they're on the front line of crime when I've gone out and spoken to them. It's important to note, though, that the overall trend of ram raids has been tracking down since August last year," Police Minister Ginny Andersen told AM on Friday.
"It's still too high for my liking and that's why today I've announced an additional $9 million for that retail crime prevention programme to be rolled out further – that's $15 million in total."
Andersen admitted the post-COVID spike in youth crime was still elevated.
"Young people who were typically having a hard time getting to school anyway; when they had to stay home for a period of time, it's been hard to get those young people back engaged," she said. "So, while we've seen youth crime track down over a 10-year period, there is a small group of repeat offenders and those are some of the young people that are involved in some of these crimes."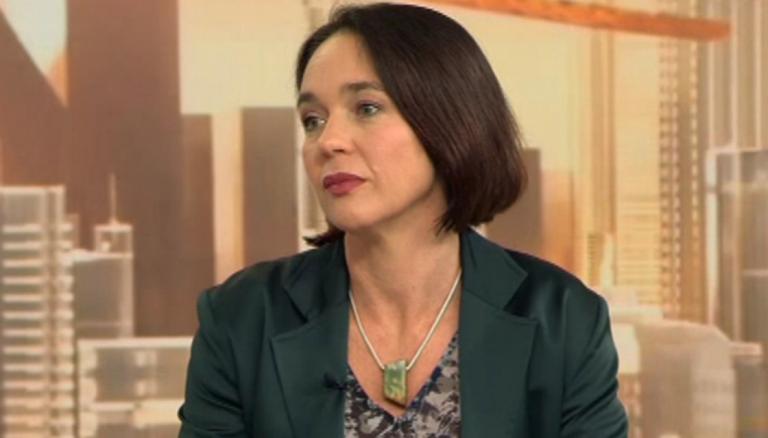 The announcement comes after another spate of ram raids in recent weeks. This week, Newshub has reported on at least three ram raids or smash-and-grab burglaries in Auckland alone. 
"I have good confidence the police service provides for our community well and I'd like to point out that, in every one of these instances [of crime]…  they follow up and they catch them," Andersen added.
But the latest announcement wasn't warmly welcomed by National.
"I think retailers are not believing anything the Government is saying about crime statistics because clearly, if they were, they wouldn't be closing their stores," said senior MP Erica Stanford, referring to a Michael Hill store in Takapuna that announced permanent closure this week after a spate of burglaries. 
"What you're seeing is the inevitable outcome of six years of complete and utter social and system failure under this Government… and it's not the country I grew up in and it's not the country that I think your listeners should have to put up with for the next six years," she told AM host Ryan Bridge, appearing alongside Andersen.
Andersen, who only became Police Minister last month, disagreed.
"I think there is a clear indication there has been an increase in young and more brazen crime, but that is why we've had two schemes – from both MBIE (business ministry) and police – to support retail owners," she said.
A $53 million package was also announced late last year for thousands more young people to participate in youth engagement and employment programmes. 
The Government also announced a "circuit breaker" programme in December, meaning children aged between 10 and 13 who repeatedly engaged in serious offending would have a fast-track intervention introduced within 24 to 48 hours of crimes being committed. 
"We're seeing 82 percent of those who go through the [circuit breaker] programme are not reoffending," Andersen said.