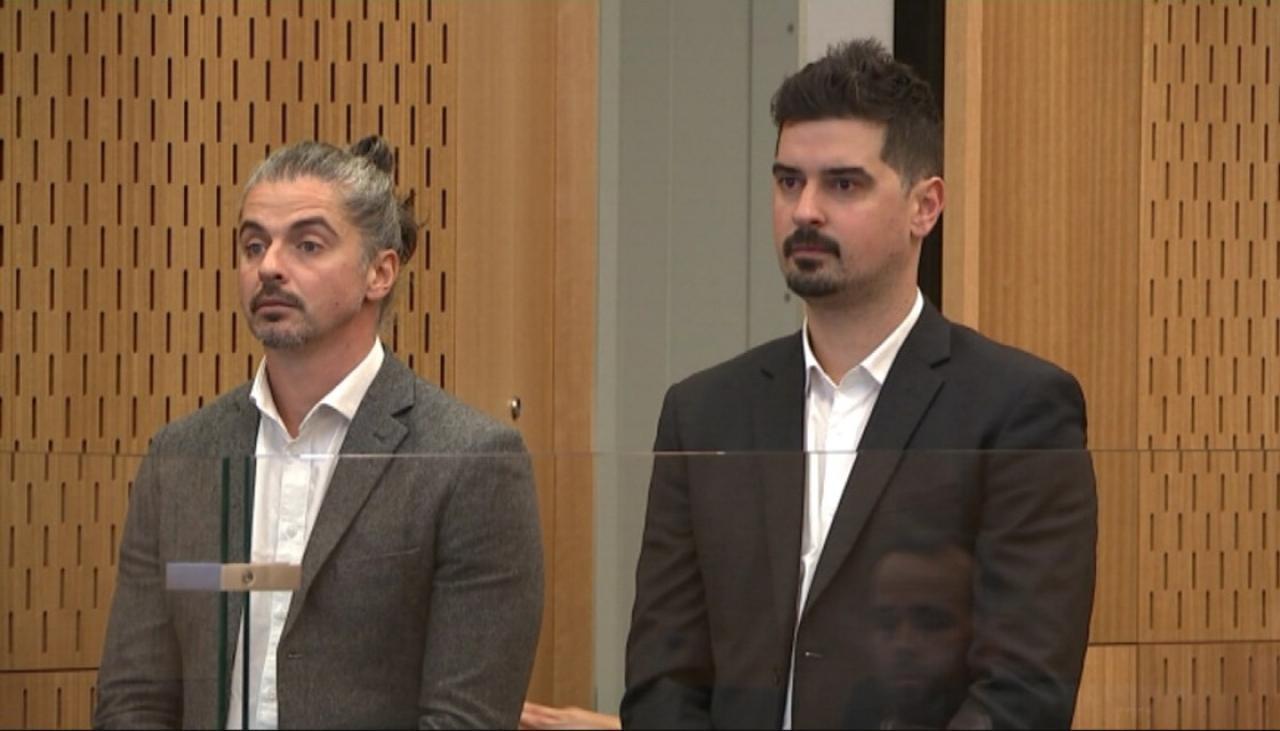 Warning: This article discusses sexual assault and rape.
One of the Mama Hooch rapists has been assaulted by other inmates at Christchurch Men's Prison.
Roberto Jaz, 38, and his brother Danny Jaz, 40, were found guilty last month on a total of 69 charges and are facing up to 20 years in prison each.
Christchurch Men's Prison Acting Director Garron Starr told Newshub staff responded to a fight last Friday.
"Staff responded to two prisoners fighting in a day room and de-escalated the situation," Starr said.
He said staff reviewed CCTV footage and identified one of the prisoners had been assaulted an hour earlier in an exercise yard by two prisoners, including the person involved in the day room incident.
None of the prisoners involved required medical attention.
"The perpetrators will be charged with misconduct. Police will be advised and will determine whether any criminal charges are laid," he said.
"We have a zero tolerance for violence policy, and any violence or assaults against other prisoners or staff is not tolerated in prisons. Any prisoner using such behaviour will be held to account for their actions."
A source told NZ Herald Roberto was the prisoner who was assaulted.
The duo's name suppression was lifted on Thursday, unmasking Danny and Roberto as the predators who were running a drink-spiking ring for years in Christchurch.
Danny managed Mama Hooch, which opened in 2015. His brother Roberto worked as a chef at nearby Venuti and sometimes helped out at the bar.
The two brothers used the popular bar as a hunting ground to drug, rape and sexually assault numerous patrons and their own staff.
The pair and two other men, whose names are suppressed, were arrested in 2018 as part of Operation Sinatra which was launched after two brave women, both 18 at the time, went to the police after they were drugged and assaulted the night before. Media coverage around this saw many women previously ashamed and embarrassed come forward to the police.
The officer in charge of the Mama Hooch investigation, Detective Inspector Scott Anderson, told AM last week the pair's conviction was a relief.
"It's a relief that it's been done and we've got the result but really, what it is, is we were working for all the complainants that came forward. It is about them and about holding these people to  account for what actually happened to them," Insp Anderson told AM.
Insp Anderson said all the complainants are coping differently and have been connected with a support network to assist them on their journey.
"As we have seen here, this journey took five years from when we arrested these guys back in 2018 to being resolved in court in 2023," he said.
"When you actually have to come to trial and relive the whole thing again, that's the most traumatic time for them."
Insp Anderson said it is hard to believe there are predators like Danny and Roberto out there.
"It's really hard to comprehend that people think like this and act like this. Thinking they are entitled to behave like this and the word has been used 'treat females like commodities'," Insp Anderson said.
"It's really hard to believe that there are people out there doing that but the reality is that there is."
He said it would be naive to say drink spiking isn't happening nationwide but believes it isn't common.
Insp Anderson said unfortunately we have to be careful about how we go about our day-to-day living. He said the key message is to make sure you are safe and to look after your mates.
"Majority of the time, everyone can go out and have a good time but we've just got to be aware that there are predators out there that will take advantage of vulnerable people."
Where to find help and support:
Shine (domestic violence) – 0508 744 633

Women's Refuge – 0800 733 843 (0800 REFUGE)

Need to Talk? – Call or text 1737

What's Up – 0800 WHATS UP (0800 942 8787)

Lifeline – 0800 543 354 or (09) 5222 999 within Auckland

Youthline – 0800 376 633, text 234, email [email protected] or online chat

Samaritans – 0800 726 666

Depression Helpline – 0800 111 757

Suicide Crisis Helpline – 0508 828 865 (0508 TAUTOKO)

Shakti Community Council – 0800 742 584