Labour has hit out at National's new gang policy, saying it largely already exists in legislation and shows they've done "no actual work" in three years.
Earlier on Sunday, National leader Christopher Luxon announced gangs would "face tougher consequences" under his party's Government, with membership to a gang to be an aggravating factor when it comes to sentencing.
He said gangs have become an "unwelcome" part of New Zealand's criminal landscape, with numbers sharply rising in recent years.
"National believes the visible presence of gangs in communities can lead to prolonged fear and intimidation for victims who have suffered at the hands of gang-related offences," he said on Sunday.
"By making gang membership an aggravating factor, judges will be required to consider this when determining a sentence. In practice, it means offenders who are known members of criminal gangs will likely face tougher sentences for crime."
In response, Labour's Police spokesperson Ginny Andersen said National's policy is just a "reheat" of what it took to the 2020 election, making it a "pretty lazy" move.
"National has got the policy microwave set on reheat," she said in a statement on Sunday.
"The law as it stands says sentencing must take into account being in a gang or organised crime group as an aggravated factor in sentencing. National are simply proposing a technical tweak."
As an example, Andersen said a Mongrel Mob president was sentenced earlier this year to at least 10-and-a-half years in prison with his connection to organised crime being an aggravating factor.
She said National's announcement shows Luxon and his party are "once again pretending to be tough".
"New Zealanders have the right to go about their day without fear or intimidation from gangs. They want to see real action on crime, not just tough talk," Andersen said.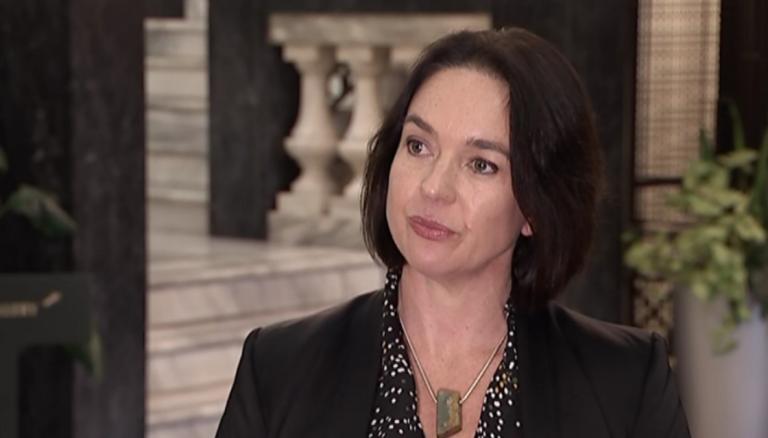 Earlier this week, gang members travelled to Ōpōtiki, Bay of Plenty, in large numbers earlier this week following the death of Mongrel Mob Barbarians president Steven Rota Taiatini. Schools shut out of caution and bus services were cancelled.
Additional police were called to the area to help out. Andersen said a range of laws that Labour introduced to crack down on gangs were used this past week, with arrests made and firearms seized.
She said gangs "wreak havoc" in communities.
"Labour continues to take an evidence-based approach to crime and gangs, backed up with a commitment to properly resource Police, including the 1800 extra police and 700 who will be working on organised crime," she said.
"Labour is doing more than ever to combat them. It's producing results but we know there's still more work to do."
In the past week, there was New Zealand's biggest-ever meth bust at the border, 20 gang members were arrested in Southland, and Police seized firearms and made arrests in Ōpōtiki.
"We're cracking down on the leaders of gangs and organised crime by targeting their associates, who harbour their illegal assets," Andersen said.
"We're also taking meaningful action on illegal firearms and have taken thousands off the streets, which has the support of front-line cops. 
"National in Government failed a number of times to pass Firearm Prohibition Orders, while we're delivering."
Gang numbers had risen at a "staggering" rate in New Zealand since Labour came into Government, Luxon said, with more than 3500 new members since 2017.
"New Zealand now has 8900 gang members, compared to 10,700 frontline police officers. Alarmingly, gangs are now recruiting around twice as fast as the police, and in five police districts there are now more gang members than police officers."
He said these gangs pose a "grave threat" to New Zealand and thrive by preying on the most vulnerable people. This is why National would make gang membership an aggravating factor in sentencing so gang members will face tougher consequences for their crimes, Luxon said.