A group of armed teenagers is on the roof of an Auckland youth justice facility and in a stand-off with police. 
Police said they were alerted to the incident at Korowai Manaaki Youth Justice Residence in Wiri at 12:40pm.
Oranga Tamariki deputy chief executive Mike Bush confirmed to Newshub its staff are assisting with the incident at the facility. 
"This afternoon six young people forced their way out of a unit and accessed a roof area in the facility," Bush told Newshub. 
Stuff reports the teenagers can be seen on the roof armed with pipes and bits of metal. 
Police and Fire and Emergency New Zealand crews are on the scene helping Oranga Tamariki staff resolve the incident.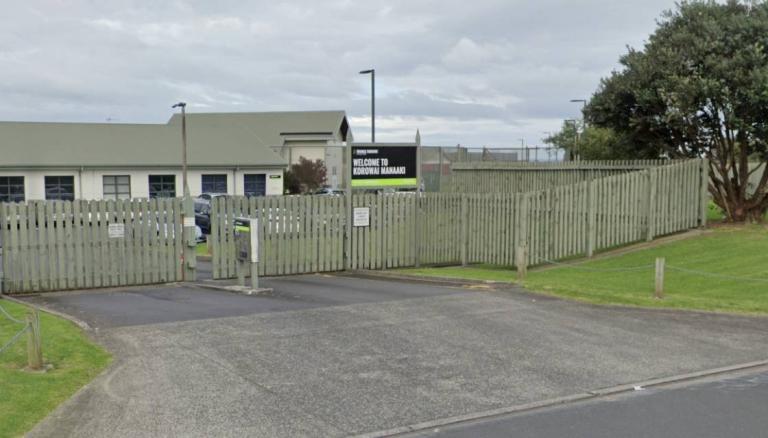 It comes a week after five teenagers made it onto the roof at the Te Puna Wai o Tuhinapo youth justice facility near Christchurch. 
One teenager came down, but the remaining four stayed up for around 24 hours. It was later revealed fast food was used in the negotiations and the teens were given KFC after they surrendered. 
A staff member suffered a fractured wrist in the incident and it's reported the offenders smashed their way into the roof cavity and hurled projectiles at people on the ground below.
This didn't go down well with ACT Party leader David Seymour who said the reward for the five youths for attempting to escape a facility, damage taxpayer property and injuring a staff member is KFC. 
"These are Labour's values in action and they will doom a nation. It also shows why youth imprisonment should be done by Corrections instead of Oranga Tamariki," Seymour said. 
Seymour said everyday Kiwis who pay their taxes and follow the rules are terrorised by criminals in their workplaces, have their cars broken into and feel unsafe when they're out walking. 
"But their money is used to reward people who don't follow the rules. At the heart of New Zealand's crime problem is that failure of values," Seymour said. 
"Labour's priorities are reducing the prison population, removing three strikes, funding cultural reports for convicted crims pre-sentencing, and now giving KFC to escapees. Everything but the rights of law-abiding New Zealanders."