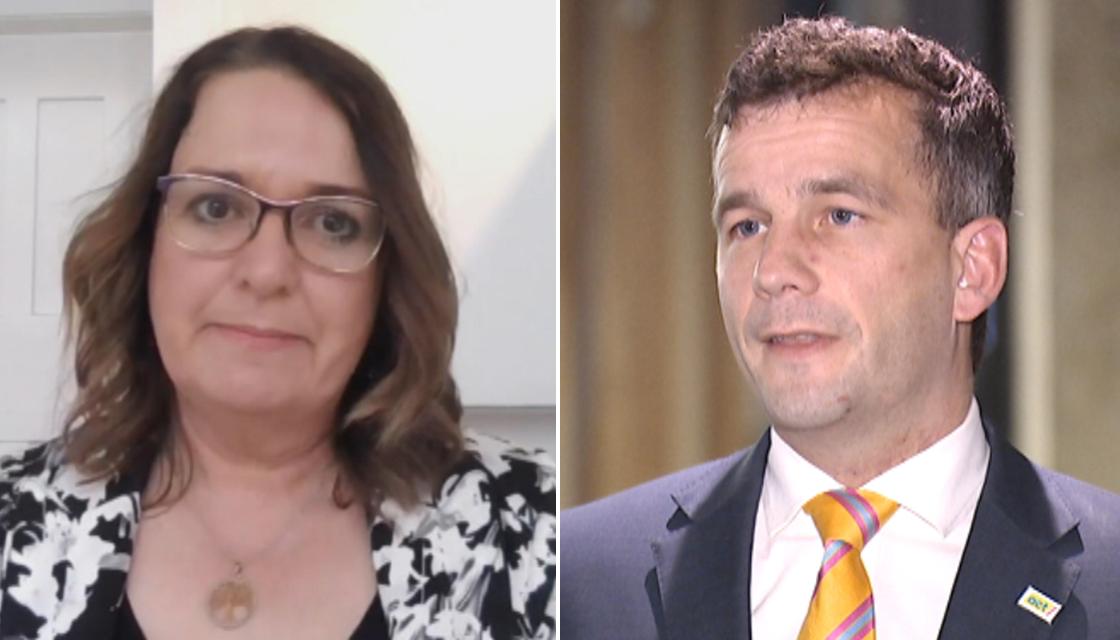 The Government's latest document dump with hundreds of pages of advice has revealed Treasury does not support the free school lunch scheme, Ka Ora, Ka Ako.
It said the programme didn't represent good value for money because about 10,000 lunches are wasted every day. 
For one in five Kiwi kids, there is such a thing as a free lunch.
"It would be madness to take them away. It is the single biggest positive change I have seen in an entire career in teaching," said Ragne Maxwell, Porirua College principal.
Ka Ora, Ka Ako healthy lunches in school programme was continued in the Budget.
But the Government's bean counters – Treasury – advised against it and said that while there are lunches a plenty, there's no evidence it's had an impact on school attendance.
"It is changing school attendance," said Maxwell. "They want to be there because they're getting a good meal and we're talking about students who might not have a properly cooked meal every day."
Education Minister Jan Tinetti said she knows "wholeheartedly" that the programme makes a "huge difference". 
"I support this programme 100 percent."
Treasury also uncovered that about 10,000 lunches – costing about $25 million – are left over every single day.
But that doesn't mean they're wasted.
A Ministry of Education survey found 61 percent of leftovers are given to students to take home and 21 percent are given to the community.
The ACT Party has an issue with the rest.
"In fact they're almost literally feeding taxpayers' hard-earned money to pigs," said leader David Seymour.
Tinetti said: "That's a little bit insulting to be saying wastage is going through to pigs."
We got to the swine swipe because Lakeview School principal Tim Nelson said sometimes they give leftovers to kids with pigs.
"The pigs are the very end of the line."
Mostly leftovers go to students and their whanau.
Nelson said free lunches are a great social equaliser.
"If you're a parent and say it was around lunches and you send your child to school without food then there'll be a sense of shame attached to that and now that doesn't exist."
He said the claim that $25 million worth of wasted lunch going to the pigs is just ACT telling porkies.