What do mixed martial artist and kickboxer Israel Adesanya, former All Black Liam Messam and 28th Māori Battalion veteran Sir Robert 'Bom' Gillies have in common? They all went to Rotorua Boys' High School.
They are among the latest inductees to the school's Hall of Fame: Ngā Raukura i te Ao, along with a diverse array of sporting stars, high-flying business leaders, creatives and public servants.
Established in 1991 by long-serving staff member John Raphael, now retired, the Hall of Fame celebrates students who achieved distinction at a national or international level in their academic, sporting, cultural, political or professional lives.
Principal Chris Grinter said seeing former students succeed in such diverse careers, nationally and internationally, was a "great satisfaction to everyone at the school, both students and staff".
"The success range is quite incredible."
He said the induction celebration on Friday night was a "great success". Eleven inductees were represented at the event, two of those by family members as one was overseas and the other was being inducted posthumously. Another sportsman had planned to come but was selected to represent New Zealand, he said.
Freightways Group chief executive Mark Troughear told the Rotorua Daily Post he was "very privileged" to be inducted for business and management in the freight industry.
Troughear, who now heads a team of thousands at the NZX-listed company, said he loved "every day" of his time at the school from 1983-1987, with particular memories of playing sports at lunchtime.
He believed "really good people" had come out of the school and said students should stay "open to opportunities" that came their way.
"Give them a crack if you do that and really apply yourself good things [can] happen. Sometimes you're surprised what might come to you," he said.
Associate Professor at the University of Waikato Jason Mika attended the school from 1985-1988.
He told the Rotorua Daily Post it was "very humbling and unexpected" to be inducted for his research on the principles and methods of indigenous entrepreneurs.
Mika specialised in improving commercial businesses for Māori and indigenous cultures by researching indigenous business methods and applying these into practice.
He said he was motivated by discovering answers to "hard questions", and wanting to deeply understand what makes Māori businesses "tick".
His advice for current students was to "keep going" with their studies and be "curious" about learning.
"Whenever someone says you can't do it … give things a go," said Mika.
Other 2023 Rotorua Boys' High School Hall of Fame inductees
Cory Sweeney, 1991-1995: sport
Sweeney was inducted for his international coaching of the Olympic Gold medal and World Cup-winning New Zealand women's national rugby sevens team.
Israel Adesanya, 2002-2005: sport
Adesanya was inducted for representing New Zealand internationally in kickboxing. He has also won multiple UFC middleweight championships.
Peter Alsop, 1987-1991: Author and business
The chief of staff at Te Whatu Ora Health NZ, Alsop was inducted for his publications of books, authorship and success in government and non-government roles.
Warwick Morehu, 1980-1985: police
Morehu held senior regional roles in the New Zealand Police before becoming Superintendent and director of training at the Royal NZ Police College. The former Bay of Plenty Steamers player was also inducted for services to rugby, kapa haka and acting.
Zachary Easthope, 2008-2012: Sport
Easthope was inducted for representing New Zealand internationally in 3×3 basketball, including at the 2022 Commonwealth Games.
Ross Calman, 1985-1989: Author
Calman was inducted as a New Zealand Māori writer, editor and historian; for his authorship and publication of Māori writing. He has helped write Māori dictionaries and has written about Te Tiriti o Waitangi, New Zealand Wars and rangatira (chief) Te Rauparaha.
William (John) Harwood, 1939-1946: Business
Harwood was inducted for co-founding the multi-national, multibillion-dollar semi-conductor company Analog Devices Ltd, specialising in data conversion, signal processing and power management.
Ngarohi McGarvey-Black, 2010-2015: Olympian, rugby
McGarvey-Black represented New Zealand in rugby sevens teams, including at the 2020 Tokyo Olympics. Last year he was named the New Zealand Rugby men's sevens Player of the Year.
William Warbrick, 2011-2015: Olympian, rugby
Warbrick represented New Zealand in sevens rugby, including the Tokyo 2020 Olympics. He debuted in the NRL Melbourne Storm rugby league team in 2023.
Liam Messam, 1997-2002: Olympian, rugby
Former All Blacks and Māori All Blacks player Messam was inducted for internationally representing New Zealand in rugby sevens teams, including the Rio Olympics in 2016.
Dame Ruia Mereana Morrison, attended Rotorua High and Gramma School 1948-1951: Tennis
Morrison was made a dame in 2021 for services to tennis. She had previously received an MBE after becoming the first person of Māori heritage to play at Wimbledon.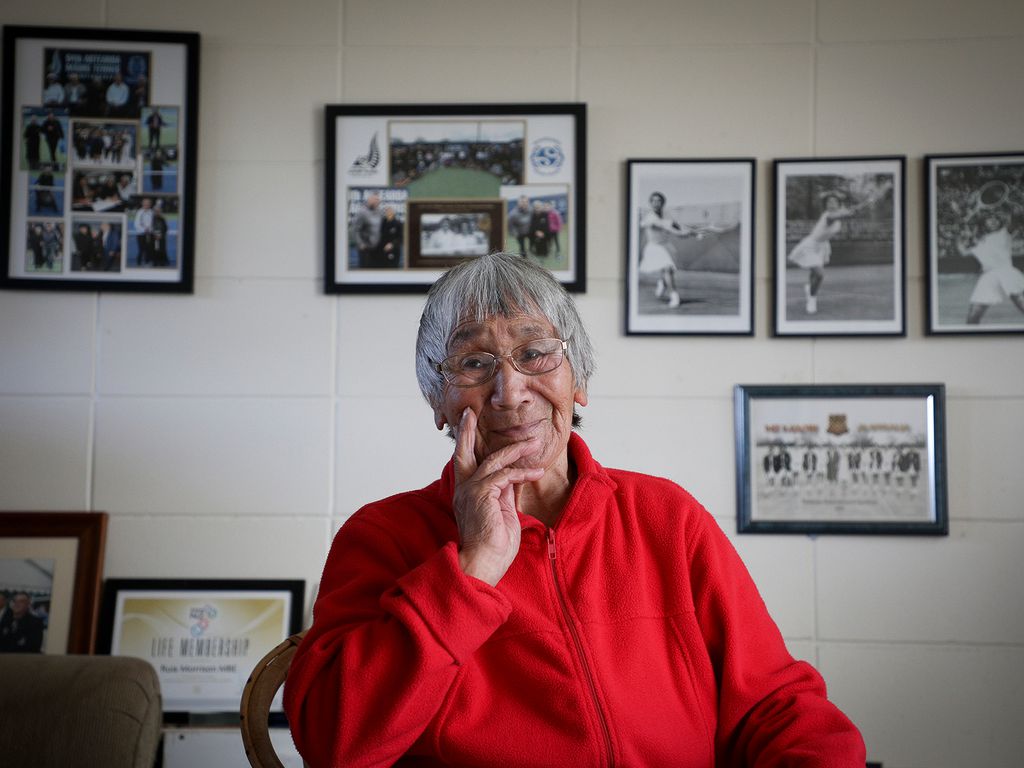 Sir Robert 'Bom' Gillies, attended Rotorua High and Gramma School 1937-1939: Military
Gillies is the last surviving member of the 28th Māori Battalion. He was made a knight in 2022 for services to Māori and War commemoration.
Michaela Pointon is an NZME reporter based in the Bay of Plenty and was formerly a feature writer.