A 21-year-old water polo instructor was found dead in the gym bathroom of the elite Sydney school where she worked after midnight on Wednesday night.
Lilie James was found at St Andrew's Cathedral School with "serious head injuries" according to The Daily Mail.
Detective Superintendent Martin Fileman told local media on Thursday morning the scene was "quite confronting" for the first responders.
The young woman was allegedly killed with a hammer at the school located in Sydney's CBD, news.com.au reports.
"From her injuries, it was apparent that she was a victim of homicide," Fileman said.
The Sydney Morning Herald said police sources were not authorised to speak publicly on the ongoing investigation.
A close friend of James told The Sydney Morning Herald: "She was always supporting everyone else's dreams and goals. She worked really hard to better herself. She taught dance, she taught water polo.
"It showed she had huge care for the people around her, and for empowering the next generation of students. As a friend, she was always there to talk. Her light will always shine on."
James had reportedly been dating her colleague Paul Thijssen in recent weeks, a 24-year-old sports coach at the school.
According to The Daily Telegraph, the pair had broken up a few days ago after dating for just over a month.
They state a fight is thought to have broken out between the pair at the school late on Wednesday evening, the topic of the fight is unclear.
Sydney police are currently undertaking a full-scale search for Thijssen in relation to the alleged murder.
In CCTV footage reportedly obtained by police, Thijssen and James are seen walking into the gym bathroom. Thijssen is then seen more than an hour later leaving the school.
Thijssen reportedly called police hours later to notify them of a body found at the school, according to news.com.au.
Sydney police were able to trace the phone call to an area in Vaucluse. A backpack and a number of belongings believed to be Thijssen's were found.
DS Fileman said on Thursday morning they were investigating the possibility of whether Thijssen had committed suicide in the surrounding areas.
"We don't want to make any assumptions of the fact that that person may have taken his own life, but that's just another line of inquiry we're looking at at the moment."
News reports say that a team of investigators found an "item linked to the homicide" in the area.
DS Fileman says investigators believe there is no history of domestic violence between Thijssen and James.
One person who knew him well from the school told the Sydney Morning Herald: "There was nothing whatsoever to indicate any future trouble."
Parents of students at St Andrew's Cathedral School were told of the "critical incident" in a text from the school.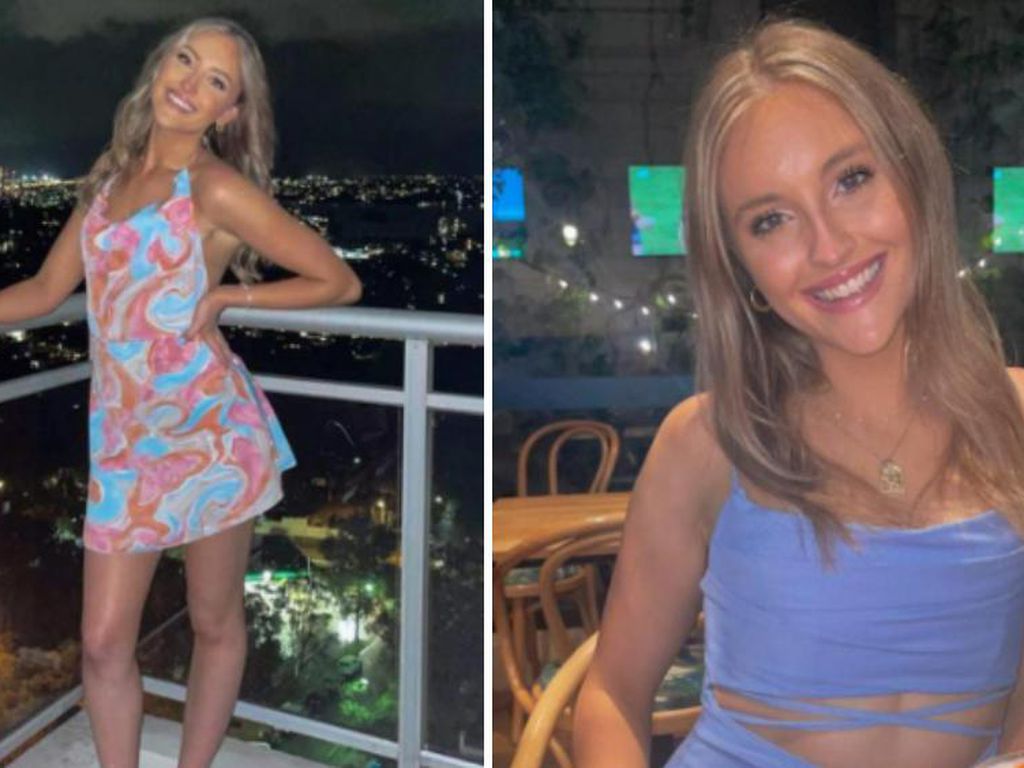 "St Andrew's Cathedral School remains closed today to all students except those sitting Year 12 exams, as the school continues to work with Police following an onsite death overnight," a spokesperson from the school said.
"No students were involved, and there is no ongoing threat."
NSW Premier Chris Minns described the tragedy as a "horrible, horrible" crime. "One of the worst that I've seen in my public life."
FAMILY VIOLENCE
How to get help: If you're in danger now:
• Phone the police on 111 or ask neighbours or friends to ring for you. • Run outside and head for where there are other people. Scream for help so your neighbours can hear you.
• Take the children with you. Don't stop to get anything else. • If you are being abused, remember it's not your fault. Violence is never okay.
Where to go for help or more information: • Women's Refuge: Crisis line – 0800 REFUGE or 0800 733 843 (available 24/7)
• Shine: Helpline – 0508 744 633 (available 24/7) • It's Not Ok: Family violence information line – 0800 456 450
• Shakti: Specialist services for African, Asian and Middle Eastern women and children. • Crisis line – 0800 742 584 (available 24/7)
• Ministry of Justice: For information on family violence • Te Kupenga Whakaoti Mahi Patunga: National Network of Family Violence Services
• White Ribbon: Aiming to eliminate men's violence towards women. How to hide your visit:
If you are reading this information on the Herald website and you're worried that someone using the same computer will find out what you've been looking at, you can follow the steps at the link here to hide your visit. Each of the websites above also has a section that outlines this process.