A pair of Queen Street luxury retailers have added a new defence against floodwater.  
Gucci and Louis Vuitton, as well as hospitality business Everybody's Bar and Restaurant faced disruption in 2022 when flooding wiped out their building's main switchboard and transformer.  
There was concern again when water flowed in during Auckland's extreme weather events earlier this year.  
Emma Mountford, property manager of the Imperial Building of which the businesses are tenants, says the disruption to people's businesses and livelihoods was "absolutely massive". 
It caused an immediate building evacuation and "completely fried" the switchboard. 
"We needed shipping container generators to power the Louis Vuitton and Gucci stores, costing roughly $15,000 a week," Mountford said.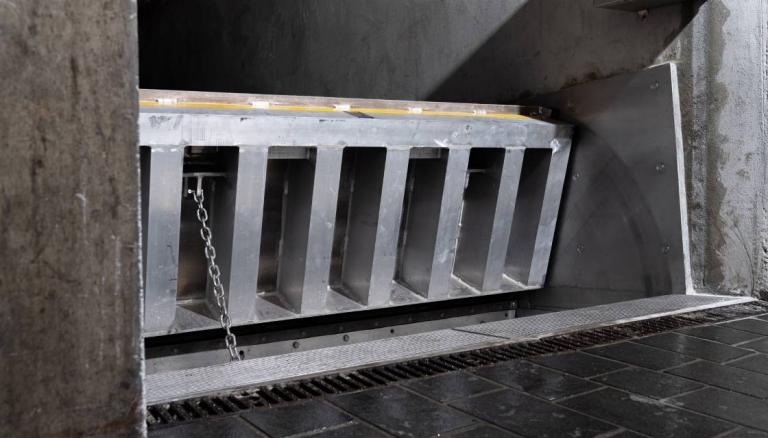 To protect against future wild weather, the owner of the building has installed automatic flood barriers.  
FloodFree Passive Tilting Barriers are described as buoyant and extremely strong.  
The New Zealand distributor, Roger Adlam, says they are "designed to raise in advance of rising water to protect the entrance. Once water recedes, the barrier returns to ground level without any human intervention." 
Mountfort says for her tenants, it provides peace of mind in a flood-prone building.  
"The rear entrance to the building is a low point of Fort Lane, and floodwater came down like a river". 
She says king tides can also affect the building, if council drains get blocked up.  
"Things can be replaced, paint can be repainted, but you can't just get a new switchboard off the shelf."