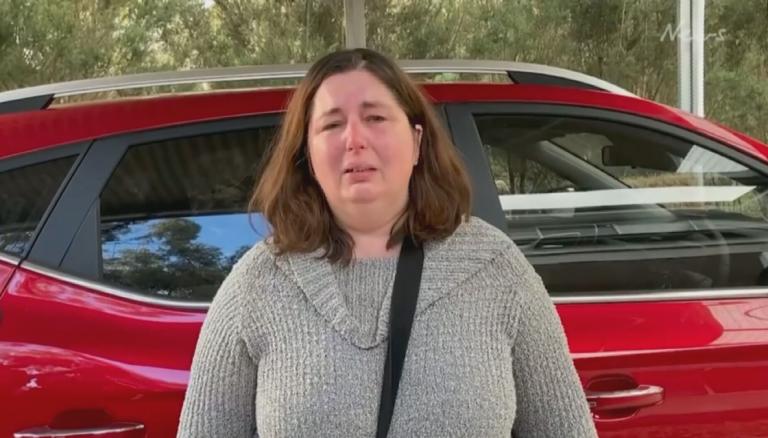 More details have emerged about the woman at the centre of one of Australia's biggest mysteries.
Erin Patterson, who's been accused of murder over a deadly mushroom meal, was a Melbourne air traffic controller in 2001 until abruptly leaving in 2002.
At the time she was not married to her ex-husband Simon Patterson and went by the name of Erin Scutter.
Former colleagues who do not wish to be named described her in one word – a "loner".
"Something was not quite right, she was a bit strange, and she didn't engage with anyone," one told the Herald Sun.
"She would say some weird off-the-cuff things and just didn't get along with anyone."
They also described her as secretive. While they had gotten to know each other, and about each other's families, they knew nothing about Patterson or her family.
Despite this one colleague considered her quite intelligent, claiming that the air traffic controller course she completed was something only a tiny amount of people entered and excelled at, but she went on to work independently in that field.
"She's very bright, much brighter than people might think," one told the Herald Sun.
On July 29, Erin Patterson served beef Wellington pie to guests at her house, which included former parents-in-law Don and Gail Patterson, Gail's sister Heather Wilkinson along with Heather's husband, Ian.
The Pattersons, both 70, died, along with Heather, aged 66. 
Heather's husband, 68-year-old Baptist church pastor Ian Wilkinson, survived, but was put in a coma for two months in hospital.
Erin Patterson's ex-husband Simon Patterson was also invited however pulled out last minute after recovering from a mystery stomach illness that had put him in hospital for months.
Patterson has been charged with three counts of murder and five counts of attempted murder.
The court case has been adjourned until May 3, 2024, while prosecutors analyse computer equipment taken from Patterson's home.